Three Benefits of a Professional Home Security System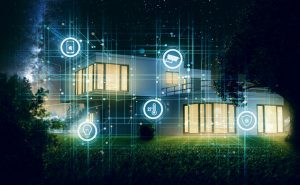 A home security system goes far beyond a camera or alarm. While these devices are each beneficial in their own right, effective security solutions are not one-size-fits-all. A professional security company will work with you to develop a system designed to address your needs and priorities. Here are some of the advantages of working with a security company.
Professional home security systems offer multiple forms of protection
Burglar alarms may be top of mind when you think of home security, but they are just one aspect. Purchasing a security camera may protect against break-ins, but working with a professional home security provider offers a more comprehensive approach. 
American Alarm offers several residential security products, including fire alarms, medical alert systems, environmental alarms, video surveillance, and more. Each of these services works to keep you safe in your home. With a custom strategy, you can pick and choose the security systems you need based on your lifestyle. 
Having all your home security systems managed by one provider offers comprehensive protection while streamlining installation, maintenance, and surveillance.
 A custom security strategy to fit your home and your lifestyle
Your security needs may vary depending on factors like your lifestyle, the size of your family, and the characteristics of your home. A security consultant can work with you to develop a security strategy that best suits your unique needs. 
If you travel a lot, an environmental alert system may offer peace of mind while you're away by alerting you to significant temperature changes or moisture detection. Households with children may prioritize video monitoring so busy parents can check that their kids make it home from school on time. Seniors who live alone may find that a medical alert system offers peace of mind.
Once your priorities are clear, a consultant will do a walk-through of your home to identify security concerns that are unique to your property. Drawing on years of industry experience, American Alarm consultants can help identify vulnerabilities and find solutions that you may never have thought of on your own.  
Ongoing support ensures an effective system
The home security industry has many nuances and it can be challenging to stay on top of evolving technology. When you work with a professional you don't have to. The team at American Alarm is committed to continually learning about new advances in home security practices and we will advise you when it's time to make upgrades to keep your system up-to-date.
Your security needs are bound to change as your lifestyle evolves and the American Alarm team can adapt your security strategy to match. Whether you expand your family, take on a renter, or begin traveling more, our team will make recommendations to accommodate the changes.
Installing a DIY camera or alarm system may seem like the simplest home security solution, but it's not necessarily the most effective. Working with an experienced security consultant will result in a custom-made home security strategy that addresses your top priorities and accounts for the nuances of your lifestyle.
NEXT STEPS:
https://www.americanalarm.com/wp-content/uploads/2022/02/Home-system.jpg
445
720
zac
https://www.americanalarm.com/wp-content/uploads/2022/12/American-Alarm_logo_1Xr.png
zac
2022-02-10 14:50:57
2022-02-10 14:50:57
Three Benefits of a Professional Home Security System