Smart Approaches for Homeowners Who Want to Go Greener for Earth Day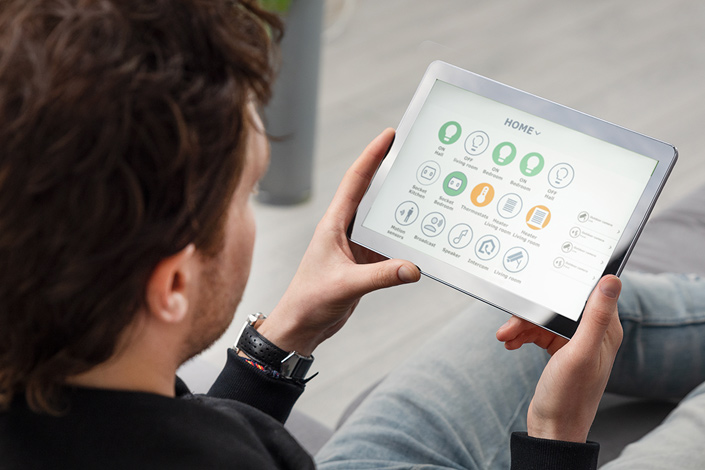 Earth Day has brought to mind ways homeowners can do their part and save some green! Smart technology can be the answer to your energy woes. Smart technology may help save homeowners up to 50% in annual energy bills. The average American uses roughly $1,200 annually on electricity alone. That could be a savings of $600 annually. What could you do with $600?
The decrease in energy usage comes in large part from the increased control homeowners receive over their energy output. This is because most smart tech devices sync with an app you can access from your phone, which gives you the ability to monitor, adjust, or switch off your devices as needed.

Let's take a look at the following three smart tech technologies to see how they can save you money and help lower energy usage.
Smart Outlets
Smart plugs are a great investment into smart home technology, as they essentially turn all your plugged devices into smart tech products. Did you know, common household devices can amount to hundreds of dollars in added electricity costs per year when left plugged into regular sockets – even if you never use them.
The main money and energy saving factor here is that a smart outlet stops your devices from draining energy when they're plugged in, even when not in use. You can even control your smart outlets from a synced app on your computer or phone, meaning that if you forget to unplug the curling iron, no problem, you can switch off the smart plug from wherever you are in the world.
Smart Lighting
When you can control your home's lights from your smartphone, you never have to worry about leaving lights on again. Not only will your app show you where you have lights on in your home, it will allow you to switch them off at will. You can also set the lights on a timer if you want you and your kids to come home to a lit house. Smart light technology often uses energy-saving bulbs as well, which can save you money on your electric bill over time. Did we mention it can save you from the "turn the lights off" argument we all have?
Smart Thermostats
If you're looking to make the initial switch to smart technology, this might be the place to start. Studies show that programmable thermostats may reduce a home's energy consumption by as much as 30% all on their own. That means a lower energy bill as well.
Just like the other smart technology devices mentioned above, smart thermostats can be controlled through an app on your smartphone. This allows you to set your temperature as low as possible when no one's home, while raising the temp to be at a comfortable level by the time you and your family return. Some thermostats even learn your habits and patterns and will automatically adjust the temperature to a comfortable level all on its own.
As many move toward a more environmentally conscious way of life, these and other smart tech devices are already becoming common household fixtures. Do you have yours? Try them out in your home to see how much energy and money you can save overtime.
NEXT STEPS:
Stay up to date on security topics such as home alarm systems, business security systems, video surveillance systems, IP video networks, remote video monitoring, fire alarm systems, and fire alarm inspections.
https://www.americanalarm.com/wp-content/uploads/2021/04/home-tablet-controller.jpg
470
705
zac
https://www.americanalarm.com/wp-content/uploads/2022/12/American-Alarm_logo_1Xr.png
zac
2021-04-22 13:00:52
2021-04-22 17:13:08
Smart Approaches for Homeowners Who Want to Go Greener for Earth Day