Security Technology to Help Find Lost Items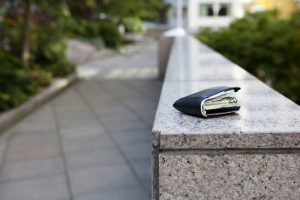 The average person spends ten minutes per day looking for a lost item. That's nearly 2.5 days per year spent trying to retrieve glasses, keys, wallets, and other valuables that have slipped out of sight.
What's more, Americans spend over 2.7 billion dollars per year in replacement costs for lost goods. Yet, in 2020, there's no need to waste money replacing what's been lost. Here are several technology tools you can use to ensure that you always keep track of your most valuable possessions. 
For Your Keys: Tile Mate
Add this small square to your key ring and you'll never lose your keys again. The Tile connects to your smartphone and will alert you to its location with the press of a button in the Tile Mate app.
For Your Dog: The Whistle 3
This GPS collar lets you locate your pets no matter where they run off to. The Whistle 3 syncs with your phone to alert you as to your pets whereabouts on a simple map. The battery life lasts for up to a week, so you have plenty of time to locate your missing pup.
For Your Car: Hum
We've all been that person wandering around the mall parking complex in search of our long-lost Mazda. Luckily, Hum helps you keep track of your vehicle via your phone so you'll always know how to find it. 
The Hum goes beyond location, however. It also provides diagnostic and theft features that makes sure your car stays healthy and in your hands.  
For Your Wallet or Purse: Lapa
The Lapa's small size makes it perfect to slip in between bills in your wallet or in a purse pocket. Much like the Tile, your smartphone is the key to locating this little chip, but the Lapa also will beep at you when you're about to leave an important item behind. No more leaving your wallet at the table with this sleek tech gadget.
For Your Glasses: Orbit Glasses
The Orbit Glasses locator is perfect for those of us who commonly find ourselves saying, "Where did I leave my glasses?" About the length of a nickel and with a rechargeable battery lasting up to a month at a time, Orbit syncs with your phone and beeps to alert you as to its whereabouts. The Orbit will fit most glasses with at least a 4mm frame width.
For Your Phone: Find My iPhone or Find My Device
Many of these tech gadgets rely on your phone to operate. So, what happens when you lose your phone? Apple and Android have already answered that question with their Find My iPhone or Find My Device features. As long as you have these features switched to "on," you'll be able to locate your phone via your computer with no problem.
For Anything Else: Your Smart Speaker
Alexa and other smart speakers are getting better at helping you find your lost stuff all the time. Tell the device to remember the location of any item, and it will be ready to solve the riddle of your lost object with a simple request for assistance. 
NEXT STEPS:
Stay up to date on security topics such as home alarm systems, business security systems, video surveillance systems, IP video networks, remote video monitoring, fire alarm systems, and fire alarm inspection.
https://www.americanalarm.com/wp-content/uploads/2020/08/iStock-176128099.jpg
836
1254
zac
https://www.americanalarm.com/wp-content/uploads/2022/12/American-Alarm_logo_1Xr.png
zac
2020-08-26 10:09:03
2020-10-15 11:48:14
Security Technology to Help Find Lost Items