Restaurant Employees Take Big Bites of Their Companies' Profits
New England's small- and medium-sized restaurants (and other businesses) face a persistent internal problem: employee theft. Luckily, there are measures you can take to prevent it.
National statistics of employee-on-employer crime are sobering, according to a Forbes article. The U.S. Chamber of Commerce estimates that 75 percent of employees have stolen from their employers at least once. Companies with 150 employees or less are particularly vulnerable to internal financial or data theft, as well as other similar crimes.
The Chamber also determined that roughly 30 percent of business failures are caused by employee fraud and abuse. The toll of workplace thieving to the United States economy is some $50 billion annually, says a CNBC article (citing a statistic from Statistic Brain).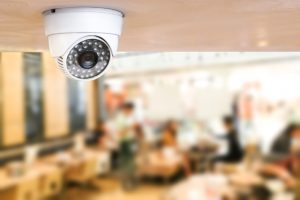 Cash on Tap in Restaurant Business
Because the bar and restaurant industry is often a cash business with few paper trails — one that relies heavily on people-intensive processes — there is an especially high risk of employee fraud and outright theft. There are many vulnerable points, from servers to wait staff, bartenders to kitchen help, all the way to the back office employees.
It's often so easy for employees to steal that they may not even realize they are doing it at times. For instance, a bartender may provide favorite clients free drinks or occasionally over-serve some customers. Those are just small examples, but they add up.
Technology Solution
Hospitality Technology shares some available remedies, including:
Lock down the point of sale (POS) system. Only let the proper managers perform sensitive tasks, such as transferring checks, applying comps, etc.

Use ID cards to access the POS system — that way, employees can't  just memorize a manager's personal identification number and process transactions.

Perform some data digging into information generated by POS reports. Look closely at employees who are always showing higher than average cash sales, promos, overtime, etc.

Consider deploying a professionally installed and managed video

surveillance/monitoring system

. You can strategically place the cameras overlooking the bar, the kitchen or wherever the greatest potential risk lays.
Also, surveillance systems can become part of a holistic security solution. Select a vendor who monitors the premises from a 24/7 command center and immediately detects anything out of the ordinary and responds to alarms. This way, you can monitor your establishment to ensure the safety of patrons and staff, and of your bottom line, too.
NEXT STEPS:
https://www.americanalarm.com/wp-content/uploads/2022/12/American-Alarm_logo_1Xr.png
0
0
American Alarm Blogging Team
https://www.americanalarm.com/wp-content/uploads/2022/12/American-Alarm_logo_1Xr.png
American Alarm Blogging Team
2019-09-05 09:14:07
2019-09-05 10:10:15
Restaurant Employees Take Big Bites of Their Companies' Profits