Reopening Your Business During the Pandemic: Considering High Tech Protection
Businesses Reopen: Consider High Tech Protection 
Idling New England business owners and managers look forward to opening up to the public once again, but COVID-19 regulations bring challenges and risks.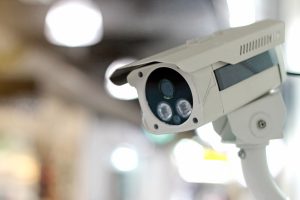 The Commonwealth of Massachusetts has imposed a variety of restrictions on how businesses must operate to ensure workers and customers are protected from infection. Violations could result in fines and closure.
More customer-facing businesses, such as retail or restaurant operations, face special new challenges. There are rules around social distancing and the need for everyone on the premises to work masks, and so on. This requires completely new processes for security and safety.
Public-Facing Businesses
Given the two months of economic shutdown, it's not surprising that some returning customers are demonstrating disruptive behavior. Earlier this month, patrons crowded one Cape Cod ice cream parlor, and many refused to order an hour in advance as requested. These impatient customers became so rude that one teenage employee quit and the owner shut down almost immediately, according to news reports.
Likewise, a Boston bakery owner nearly shuttered her establishment because of the patrons' responses. She told the press she's heard other retail and service workers claim that customers are "meaner than usual."
Intelligent Monitoring Solutions
Besides a rush of customers releasing pent-up demand for missed goods and services, their businesses will face other challenging situations. These include the usual risks from burglars, shoplifters, and vandals, who will have new opportunities in a reopened economy.
One way to help reduce risks is by installing a high-resolution camera/sensor-based surveillance system. Such a solution can document all relevant activity in your shop, office, or store, as needed. You can detect shoplifting; ensure everyone in your business location is compliant with hygienic rules; track occupancy numbers to follow state guidelines; measure asset/inventory levels; and more.
To ensure extra protection, as well as immediate detection of unwanted behaviors, deploy a camera system that also supports analytics. In addition to basic surveillance, these integrated solutions also provide artificial intelligence capabilities to rapidly interpret what the cameras record.
AI-Powered Security and Efficiency
Managers can receive alerts and react proactively to address any situation. These systems can even monitor and measure business processes to support not just safety, but also long-term efficiency and performance improvement for employees and operations. This applies especially for customer-facing businesses, such as retail and grocery stores.
The various types of data camera/sensor solutions can capture include:
Overall human/vehicle traffic flow: This data can show what days/hours draw the most customers on the property or into the premises. The system can reveal the times when there is the  greatest risk of virus transmission (and the need for the most employees to be available).

Shopper volumes: You can pinpoint areas where people are congregating, and even create a heat map to locate the exact hotspots where there are traffic bottlenecks (and the virus potentially can spread). This also can reveal which products/displays are most popular.

Register activity: See how many people are in line, how quickly the queues move, etc.

High activity areas: You can identify those areas where there are the greatest levels of theft, loitering, and other issues.

Facial recognition: The system can tell if a given ID badge matches the employee's face. This will prevent a stranger using a lost/stolen badge to access the premises after hours or in restricted areas.

License plates:  The solution can scan the license plates of all vehicles entering a parking lot or loading bay. Any unauthorized truck or car can be flagged.

Audio sensors: These can be set to detect any particular type of noise and issue warnings, emergency notifications, and track noise locations.
If you want to add an extra layer of protection for compliance and safety, you can also consider procuring monitoring services. This way professionals in a 24/7 command center can see what's happening in your business, and ensure all things are operating as they should.
NEXT STEPS:
https://www.americanalarm.com/wp-content/uploads/2020/05/iStock-1163000030.jpg
836
1254
zac
https://www.americanalarm.com/wp-content/uploads/2022/12/American-Alarm_logo_1Xr.png
zac
2020-05-27 10:41:22
2020-10-15 12:58:54
Reopening Your Business During the Pandemic: Considering High Tech Protection