Operating Through the Pandemic
Operating Through the Pandemic
We hope and trust you are safe and well, despite the COVID-19 crisis. We would also like you to know that American Alarm is an essential Massachusetts-based business, and one that remains open to serve the public. We continue to support thousands of New England residential, commercial and government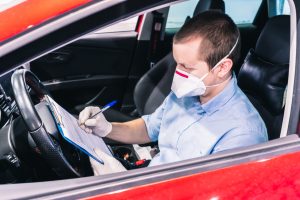 clients, including those other essential businesses that must operate through the pandemic.
Although the public's focus is on COVID-19, traditional electronic security and surveillance solutions may prove as important as ever.
Keeping Our Mission
Knowing the public's needs, we deploy field technicians daily through New England. These professionals maintain security and life safety systems at key facilities, including hospitals and public safety buildings. They also service private residences. 
We have also kept our 24-7 alarm monitoring team online. Even after the COVID-19 crisis became news, our Central Station personnel have responded to alarms for fire, burglary, elevator entrapment and water/flooding emergencies. They have also received panic alarms, and dispatched first responders to address medical emergencies that required persons to be transported to the hospital.
Fully Operational Security
Because we're in the safety business, the health of our employees and customers is an absolute priority. To continue to support you: 
We've adapted our processes/monitoring services to the current circumstances

Staff members are available for essential service calls, inspections and installations

Field technicians are equipped with personal protective gear 

Team members observe all relevant public health protocols
Safety Precautions
We've even taken special procedural precautions to prevent COVID-19 exposure among our field staff members. Before we send a field technician to an outside location, we require the client at the destination to complete a health questionnaire.
In that document, the client will attest if anyone at the site has been traveling abroad, or potentially exposed to COVID-19, or if anyone is demonstrating symptoms of the illness.
We've also distributed our team, as other businesses have, so that some are working from their homes — guaranteeing complete coverage for you. Our 24-7 security monitoring center is completely operational, with backup remote monitoring available, as needed.
Here for Your Needs
The pandemic is stressful enough. For our existing customers, we're ensuring you enjoy all the protections we offered pre-COVID-19. We'd like to give you one less thing to worry about.
NEXT STEPS:
https://www.americanalarm.com/wp-content/uploads/2020/04/iStock-1212455354.jpg
836
1254
zac
https://www.americanalarm.com/wp-content/uploads/2022/12/American-Alarm_logo_1Xr.png
zac
2020-05-07 11:26:32
2020-05-07 11:26:32
Operating Through the Pandemic