Need a Business Security System Provider? A Few Tips
Are you a New England business owner looking to protect your operation with an electronic security solution? If so, you will save yourself time, money and potential loss by doing due diligence in your search upfront.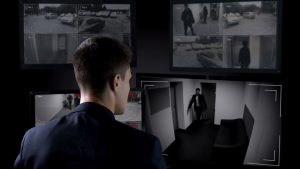 You'll need to evaluate your specific needs first. Do you want an electronic alarm with high resolution camera surveillance? Perhaps you also need  24/7 monitoring service? No matter what solution you choose, you need to select a reliable security vendor/service provider.
Why Security Systems Are Important
It's wonderful when integrated security systems work as intended and limit losses for a business. According to a local news story in Brockton, Massachusetts, a triggered alarm in a seafood store led police to apprehend a suspect on the premises. When officers arrived at the scene, "they encountered a man wearing a ski mask next to a trash bag filled with items from inside the business." Police made an on-the-spot arrest.  
Similarly, also in Brockton, police interrupted the robbery of a pharmacy last June after a telephone alarm was triggered, says one press account. In this case, the alarm company also had surveillance cameras on-site.  "The alarm company then called police to report glass had been broken at the store and they could see, through remote surveillance video, a man inside the store near the pharmacy." The police apprehended the man, who was hiding in the locked pharmacy.
In both cases, alarms prevented the suspects from escaping with their ill-gotten goods. These examples show real- time security systems can help stop crime in its tracks.
Picking Your Security Partner 
If you're in the security system market, it pays to closely match your needs to a potential system vendor. Here are some things to keep in mind:
Procure the best system/services you can afford.

Don't buy a system just because it's the cheapest. Consider contracting with a company that offers high quality technology and personalized service. It's a good idea to work with a regional vendor that understands your particular needs and can provide you great support and guidance. Think hard before you sign up with a national security vendor that farms out work to local contractors and leaves you to your fate. Ditto with considering a do-it-yourself solution.

Ensure the vendor supports a holistic/redundant approach. Your partner should possess complete systems integration capabilities. This includes being able to connect and centrally manage video surveillance, access control, intrusion, and fire alarm systems. Remote monitoring solutions should be fail safe, and support connectivity via phone, radio frequency systems and the internet.
Get a proven/trusted vendor.

When vetting your future security partner, insist on at least five customer references in your region/industry. Also, have the partner show you some proof of its financial stability.

Verify the vendor's tech chops/savvy.

Require full upfront disclosure  of all makes/models of gear. Only licensed systems technicians should be doing the work. Find out the policy for security codes. And so on.

Demand quality monitoring/support terms. Your installation partner should also be your monitoring service provider — from a centralized command center, manned 24/7 by professionals. For service calls, you'll need a vendor that provides on-site service within 24 hours of the initial request.
This is a start. In the long run, the better you assess your needs and match them to the vendor/service provider, the more you'll be justifiably confident in the protection of your business.
NEXT STEPS:
https://www.americanalarm.com/wp-content/uploads/2022/12/American-Alarm_logo_1Xr.png
0
0
American Alarm Blogging Team
https://www.americanalarm.com/wp-content/uploads/2022/12/American-Alarm_logo_1Xr.png
American Alarm Blogging Team
2020-02-12 09:09:21
2020-02-12 09:09:21
Need a Business Security System Provider? A Few Tips