National Fire Prevention Month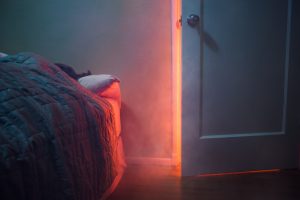 Wildfires and residential fires cause millions of dollars in damages every year. As the weather becomes drier, the risk of brush and home fires increase.
While fire deaths are lower than the national average in New England, there is still a need to practice certain precautions to keep you and your family safe.
Here are a few fire safety tips to reduce the chance of fire.
How to Prevent Residential Fires
Test Your Smoke Alarms Consistently:

Your smoke detectors are your first line of defense against a residential fire. They decrease the risk of fire-related death in homes by nearly 50%. Make sure yours are working – and check them often. If the smoke detector starts beeping throughout the day, replace the dead battery immediately – and resist the urge to disconnect the alarm out of annoyance.

Never Leave the Stove Unattended:

Over half of residential fires are caused by cooking accidents

, many of which could have been avoided. If you are cooking, stay with your burners while they're on. Don't get distracted. If you need to leave the kitchen, give the task of watching the stove to someone else, and make sure you have a fire extinguisher on hand just in case.

Be Wise With Flammables:

Don't leave candles or a fireplace burning in an empty room. Keep flammables away from heating sources, and never leave any material over the top of a heater for any reason. 
How to Prevent Wildfires
Report Suspicious Fires:

Sometimes the best thing you can do is speak up when you see something wrong. If you notice that a campfire, trash fire, or other flame is burning unattended, contact the fire department immediately. 

Don't Burn Your Trash:

Trash fires are the

biggest wildfire risk

in our country. Whenever possible, refrain from burning your trash. If you must, stay with it and put it out fully before you leave the site. You'll know it's completely extinguished when there is no more smoke rising from the ashes.

Follow Fire Risk Warnings:

Pay attention to local information about the wildfire risk level, as well as appropriate ways to use fireworks, campfires, grills, and more. Read up on the safety protocols for your area next time you camp and follow them closely. 
As a final note, it's important to educate your children about the dangers and risks of fires, both in the home and outdoors. Over 10% of residential fires are caused by children, with nearly half of that number caused by those younger than six. Teaching kids from a young age to respect fire safety measures – as well as upholding those measures yourself – will result in far fewer fires each year.
NEXT STEPS:
Stay up to date on security topics such as home alarm systems, business security systems, video surveillance systems, IP video networks, remote video monitoring, fire alarm systems, and fire alarm inspection.
https://www.americanalarm.com/wp-content/uploads/2020/10/iStock-155385645.jpg
1414
2121
zac
https://www.americanalarm.com/wp-content/uploads/2022/12/American-Alarm_logo_1Xr.png
zac
2020-10-15 10:46:56
2020-10-15 11:43:51
National Fire Prevention Month