Merrimack Valley Gas Disaster: Proactive Vigilance Is Essential
Tragedy can strike any time, from even the most mundane sources as the recent Merrimack Valley gas disaster demonstrates. According to WHDH News in Boston, excess pressure in natural gas pipelines caused explosions and fires in 80 homes in three communities. Dozens of houses were destroyed completely, and a young man was killed.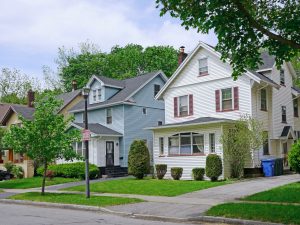 As a Providence Journal editorial on the disaster notes,: "The explosions are a stark and unwelcome reminder of the fragility of America's critical infrastructure network, which includes the electrical grid, the banking system, telecommunications, the food supply system, the water system and public health networks." Given New England's aging infrastructure, such threats will likely continue, but homeowners can empower themselves to respond as proactively as possible and reduce potential threats to their properties, families and communities.
Silent and Invisible Danger
Natural gas (just like propane and carbon monoxide) is odorless, invisible and silent in its unaltered form. Gas companies add a harmless chemical called mercaptan to give natural gas its distinctive "rotten eggs" smell in an effort to warn homeowners of gas leaks, but the odor itself is not always enough warning to protect lives or property in the event of a major gas leak.
Luckily there are steps you can take today to prepare yourself and family to be as safe as possible. As the Journal notes, you should:
       Be vigilant and careful and don't ignore gas leak warning signs

       Pay attention to leak warning signs, including the presence of a sulfur-like smell or a hissing sound

       Watch for damaged connections to your gas appliances

       If the warning signs are present, leave the house immediately and dial 911

       If you suspect gas, avoid lighting matches or performing any activity that can create a spark
Extra Protection from the Pros
You can take an extra step and install gas sensors and alarms in your home. You can also subscribe to a monitoring service to alert you and first responders immediately to the presence of gas. Start by contacting American Alarm, a New England based specialist in installing quality alarm and surveillance systems.
Our systems work in the real world. For instance, natural gas leaking from a furnace triggered a basement alarm installed in a then-empty house in Fairhaven, Massachusetts. Our central station operator sent firefighters to the address, the gas was shut off and repairs were made with no other damage reported.
NEXT STEPS:
https://www.americanalarm.com/wp-content/uploads/2022/12/American-Alarm_logo_1Xr.png
0
0
American Alarm Blogging Team
https://www.americanalarm.com/wp-content/uploads/2022/12/American-Alarm_logo_1Xr.png
American Alarm Blogging Team
2018-09-26 09:25:06
2018-09-26 09:25:06
Merrimack Valley Gas Disaster: Proactive Vigilance Is Essential