How Your Security System Can Help Protect Your Pets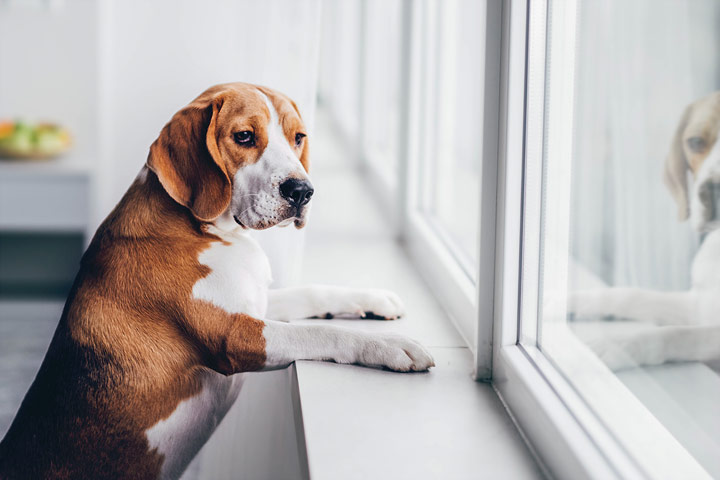 April is Animal Cruelty Prevention Month, and we all know that pets are like family. Keeping them safe and healthy is a priority. It can be difficult to leave pets home alone while going to work or on vacation. Your home security system can be a source of comfort for you and your pets, whether you're leaving them home alone or in the care of a sitter. Here are some things to consider when it comes to protecting your pets.
Security Cameras are Invaluable
Security cameras are a great option for protecting your home from intruders and other dangers, and for pet owners, they can provide extra peace of mind. Using an app on your mobile device or laptop, you can log into your camera feed remotely to check on what your pets are up to while you're outside of the home.
You can even set up motion detection features through your home security system to alert you when your pet enters certain areas of your home. 
Camera alerts and your home access control system also come in handy when employing a pet sitter or dog walker. Your system will alert you when the dog walker accesses your home, giving you peace of mind that your pup had a midday potty break.
Fire and Carbon Monoxide Detectors
As a pet owner, you know pets can get into anything. Some pets chew on things when anxious or bored. If they chew on cords, this could spark a fire. If your stove isn't equipped with child-proof knobs or covers, this should also be considered, as pets may be able to turn them on otherwise.
According to furbo.com, 500,000 pets are affected by house fires each year, with 1,000 of them being started by pets themselves. Carbon monoxide is an invisible and odorless gas that is produced by burning wood, gasoline, propane, and other fuels, so a carbon monoxide detector is highly recommended.
In addition to fire and carbon monoxide detectors, consider adding a pet alert sticker to your window. This will alert firefighters to how many pets are inside if a fire breaks out, giving them a better chance of being rescued.
Additional Hazard Detectors and Controls
Other hazards to be aware of that can harm pets when you're not at home include floods and other plumbing issues, power outages, and gas leaks. Home automation can be beneficial when you're outside of the home. Environmental monitoring systems will alert you to changes in your home's environment so you can make accommodations quickly. You can adjust temperature and even blinds to keep pets comfortable right from your smartphone or other mobile devices.
When pets are home alone, there are many things to consider to protect them and your home. Your home security system is a good start.
https://www.americanalarm.com/wp-content/uploads/2023/03/pet_protection.jpg
480
720
alarmadmin
https://www.americanalarm.com/wp-content/uploads/2022/12/American-Alarm_logo_1Xr.png
alarmadmin
2023-04-06 08:32:02
2023-04-04 19:20:44
How Your Security System Can Help Protect Your Pets