How to Secure Your Home Without Breaking the Bank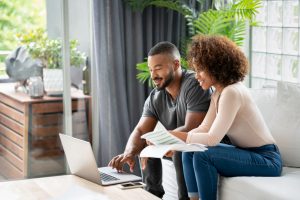 Roughly 250 New England homes out of every 100,000 are burglarized each year. Massachusetts residents alone have about a 1 in 79 chance of becoming the victim of a property crime. 
If you want to ensure that you do not become part of that statistic, you're not alone. Homeowners are looking for better ways to secure their property – that don't come with a hefty price tag.
Fortunately, there are plenty of ways to achieve greater home security that don't involve a lot of additional investment. Often, some creative thinking matched with wise decisions are all it takes to ensure that your home is safe from would-be intruders.
1. Fortify Your Doors and Windows
While most New England homeowners remember to lock their doors and windows, sometimes a regular lock is not enough. The majority of burglaries occur right through the front door – even with a deadbolt in place. 
To give your home some extra protection, add security striker plates to doors and pin locks to your windows. Once the burglar realizes that entrance isn't easy, they will most likely move on.
2. Advertise Your "Vicious" Dog
New Englanders love their Labradors, Golden Retrievers, and, yes, their Boston Terriers. Burglars, however, are not very dog-friendly. Even if Fido is not the most aggressive attack dog, that doesn't mean that you can't pretend he is. 
Many burglars won't even go near a home with a "beware of dog" type sign. So much so, in fact, that you don't even need a dog for the tactic to work.
3. Pick a Better Hiding Place for Your Spare Key
It's a great idea to have a spare key in case someone needs to use it – as long as that someone isn't a burglar, of course. Professional home invaders often case homes before they decide which to attack. Your home is likely to rise right to the top of the hit list if they can see that you have an easily accessible spare key. 
If you do use a spare key, change the hiding place at least once per week. You can also leave a key with a neighbor instead, or use a lockbox with a complicated code that you regularly update. The more you can make your home appear difficult to enter, the more likely potential home invaders won't even try in the first place.
4. Invest in a (Well-Priced) Home Security System
Only 22% of homes in America use an alarm system. This leaves many homes vulnerable to burglars even when other measures are in place. 
Perhaps some choose not to invest in a home security system because they think price will be a factor, yet there are available options that allow you to enjoy increased security without a big hit to your pocketbook. 
Combined with the other tips on this list, an affordable, world-class home security system will give you peace of mind whether you are at home or away.
NEXT STEPS:
Stay up to date on security topics such as home alarm systems, business security systems, video surveillance systems, IP video networks, remote video monitoring, fire alarm systems, and fire alarm inspection.
https://www.americanalarm.com/wp-content/uploads/2020/08/iStock-999411374.jpg
836
1253
zac
https://www.americanalarm.com/wp-content/uploads/2022/12/American-Alarm_logo_1Xr.png
zac
2020-08-12 16:45:18
2020-10-15 11:52:49
How to Secure Your Home Without Breaking the Bank