How Medical Alert Systems Can Keep Your Loved Ones Safe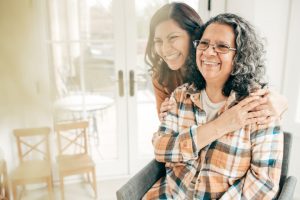 Our elderly loved ones have been through it this past year. Not only are they at the highest risk for COVID, but they are also among the most likely population to end up in the hospital due to an injury from a fall. They also consistently visit the ER due to complications from overexertion and environmental encounters such as insect stings. Lastly, they are commonly treated for accidental poisoning by way of misused prescription medications.
They may not admit it, but they need protection.
A Medical Alert System is a powerful tool to ensure your parents can get the help they need in case of an accident. It gives them an immediate source of help no matter where they are. It also gives you peace of mind. In New England, support for family caregivers is among the lowest in the nation. It is imperative that you do all you can to keep your loved ones healthy so that all of you can enjoy as much freedom and autonomy as possible.
A good Medical Alert System monitors your loved one 24/7. This allows them round-the-clock access to a security team ready to send help when needed. In the case of American Alarm's best-in-class Medical Alert System, the device is waterproof. Your parents can wear it in the shower – places where accidents can easily occur. The system has fall detection incorporated in case they are unable to manually send a notification. If you're worried about your loved one wandering off at off hours, you can even set up notifications to be informed whenever abnormal activity occurs. 
While some loved ones are hesitant to adopt a Medical Alert System, studies show that one of the main barriers is the presence of the device itself. Roughly 44% of seniors who currently do not use a Medical Alert System would use a device if it was given to them. Something to think about if you've been unsuccessful in your past attempts to discuss a Medical Alert System.
A Medical Alert System is an asset to families with elderly loved ones. Even if they are in great health for their age, it is imperative that you set them up for success. They'll be safer, and you'll rest easier knowing that help will be there when they need it – with the simple press of a button.
Next Steps:
https://www.americanalarm.com/wp-content/uploads/2021/07/Mother-and-daughter-at-home.jpg
480
720
zac
https://www.americanalarm.com/wp-content/uploads/2022/12/American-Alarm_logo_1Xr.png
zac
2021-07-15 16:58:25
2021-08-13 10:09:48
How Medical Alert Systems Can Keep Your Loved Ones Safe