Home Protection Must Never Go On Vacation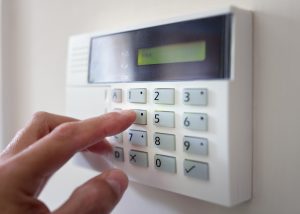 Nothing ends a vacation on a worse note than returning home to find it's been robbed. A sobering FBI research statistic points out that of the 2.5 million burglaries a year, 66 percent are home break ins, according to the National Council for Home Safety and Security. Additionally, the police only solve about 13 percent of reported burglaries, given the lack of witnesses to the crime, or usable evidence.
So, if you're planning on heading out with your family and leaving your house unattended, you have good reason to be wary. However, it's not a lost cause: As the FBI also points out: Some 90 percent of home burglaries are preventable, says a Consumer Reports article.
Playing It Safe While You're Away
If you don't want to come home to any unpleasant surprises after your vacation, we have some recommendations for you to take. We took these from a variety of sources, including Consumer Reports, the National Council for Home Safety and Security, and the police department of the City of Cambridge, Massachusetts.
1.      If you have a helpful neighbor/friend/colleague:
Have them grab your mail and packages until you're back

Request your neighbor to park his/her car in your driveway (creating the illusion you're in residency)

Hire a house sitter
2.      Physically prepping your property:
Trim shrubs near windows to prevent offering thieves hiding places

Illuminate the front of the house

Install motion sensors at key spots

Reinforce doors with extra strong locks and strike plates

Lock everything, including your windows
3.       If you want to be clever:
Attach timers to your TV and lights to periodically turn on

Put up a "Beware of Dog" sign, even if there is no dog

Make marks on your most precious objects for later identification

Using photos and lists, document your most valuable items
4.      If you want extra relief:
Of course, if you don't have an accommodating neighbor (or even if you do) you should consider a top-notch security and surveillance system.  Set up cameras at strategic points that offer feeds into a centralized monitoring system.
In fact, just installing an alarm will often frighten off would-be thieves. If necessary, you can set up your trusted neighbor with a key and alarm code so he or she can respond. Always remember: tell the post office stop your mail delivery.
Next Steps
https://www.americanalarm.com/wp-content/uploads/2022/12/American-Alarm_logo_1Xr.png
0
0
American Alarm Blogging Team
https://www.americanalarm.com/wp-content/uploads/2022/12/American-Alarm_logo_1Xr.png
American Alarm Blogging Team
2018-07-31 13:35:51
2018-09-10 14:29:20
Home Protection Must Never Go On Vacation