Enjoy Small Business Saturday Securely and Successfully
Since its launch in 2010, Small Business Saturday has given smaller retailers and other local firms a chance to compete against the major online powerhouses, such as Amazon. As one of these smaller companies, you want to make the day as successful as possible.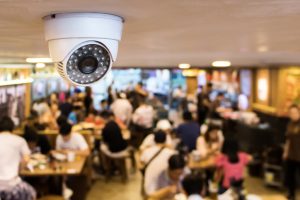 That means using every tool and platform available. Ensure all your goods and cyber assets are secure, and your personnel both honest and competent. This way, you'll increase your chance to end the day in the black and not the red.
Small Business: Big Results
The event has had a real-world impact throughout New England and the rest of the United States. In 2018, it drove nearly $18 billion in sales, according to the National Federation of Small Business (NFSB).
That's not too surprising when you realize that there are:
About 28.8 million U.S-based small businesses

And these represent 99.7% of all U.S. businesses
Local Small Business Strategy
Bigger is not always better when it comes to customer service, especially here in New England. "I think the edge that a small business has over a big box store is the level of service and knowing the customers," said the owner of a Lawrence, Massachusetts, furniture store. The owner was speaking to CBS about his preparations for Small Business Saturday.
Last year in Dorchester, the event drew dozens of shoppers to one local clothing boutique, according to the Boston Herald. "It is one of my favorite days," the shop owner told the Herald. "It kicks off the holiday season for us."
Make the Most of the Saturday
Want to have a profitable Small Business Saturday? We have some ideas, culled from some of the sources above. They include:
Get your website ready, and make sure all information (like phone number and address) on the website is accurate

Boost your social media presence: make sure you are letting the world know what you're up to, by posting on Twitter, LinkedIn and all applicable platforms

Get everyone in-house on board with great customer service: show your staff how an in-person customer experience counts

Come up with some great deals: give your potential customers a reason to visit
Be Secure
You should also be aware of the potential for shrinkage, through shoplifting or employee error. So consider also placing surveillance cameras in your shop. And think about using a proven vendor to provide 24/7 monitoring services to ensure that everything goes smoothly on your Small Business Saturday.
Next Steps
https://www.americanalarm.com/wp-content/uploads/2022/12/American-Alarm_logo_1Xr.png
0
0
American Alarm Blogging Team
https://www.americanalarm.com/wp-content/uploads/2022/12/American-Alarm_logo_1Xr.png
American Alarm Blogging Team
2019-11-26 15:20:27
2019-12-12 11:40:54
Enjoy Small Business Saturday Securely and Successfully