Clever Stash Spots: Safeguarding Valuables in Your Home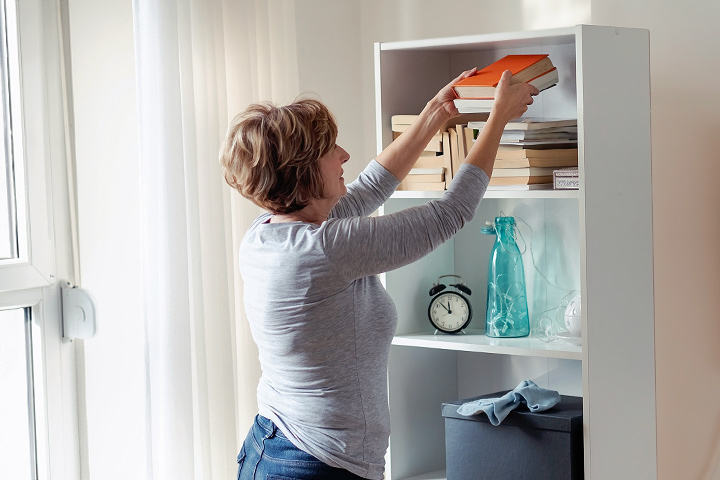 When it comes to securing your most cherished possessions like valuable jewelry, cash, or important documents within your home, being clever and discreet can make all the difference. Whether you're hosting a gathering, have a pet sitter in your home, or simply want to protect your valuables in the event of a break-in, these tips will help you keep your prized items safe.

But before we dig into how to protect your valuables, let's take a look at what burglars are typically looking for.
Most frequently stolen items in burglaries
When burglars break into homes, they're typically looking for the following things:
Cash
Valuable items they can sell for cash (jewelry, electronics, bicycles, etc.)
Prescription medication
Some thieves will also snatch personal documents, such as credit card statements or personal identification, for the purposes of identity theft.
Knowing what burglars are most likely to steal enables you to be strategic about how you secure valuables in your home.
Use these suggestions to protect your belongings from potential thieves.
A locked desk drawer
A locking desk drawer or filing cabinet is a great way to keep important documents away from prying eyes. Instead of leaving bills and bank statements on your desk, stash them in a locked drawer or filing cabinet so they don't risk falling into the wrong hands. Keep the key on your personal key ring or hidden somewhere discreet (away from the drawer) so thieves can't find it.
A secure safe
One of the most reliable options for safeguarding your valuable items is investing in a high-quality safe. Safes come in various sizes and designs, providing the perfect solution for storing anything from important documents to jewelry and cash. A home safe can be discreetly placed in your bedroom, closet, or basement, protecting your valuables from theft, fire, and other potential risks. Placing your safe at the back of a closet or in a harder-to-reach space may prevent thieves from noticing it if they enter your home.
A safety deposit box
A safety deposit box is a very secure way to store your most precious valuables. Whether it's heirloom jewelry or important documents, keeping them in a safety deposit box ensures burglars won't get their hands on these items. Safety deposit boxes make a great option for when you go on vacation and leave your home unattended. Instead of leaving your valuables in the box all the time, you can deposit them before you go on a trip to give yourself peace of mind that they're safe.
Deter burglars with a home security system
Home security systems are key for deterring burglars. Motion-activated lights can alert you or your neighbors to commotion on your property and deter prospective thieves from approaching your home. Meanwhile, a burglar alarm will alert you and the authorities to any attempted break-ins.
The bottom line
Cleverly stashing your valuables in unexpected places around your home is an effective way to protect them from prying eyes and potential theft. Whether you're hosting guests or have service providers in your home, these secure hiding spots will help keep your most prized possessions safe. Remember, the key is to balance hiding items effectively and ensuring you can easily access them when needed.
Your home security system will protect your home when you're away, but having secure hiding places for valuables adds an extra layer of protection and peace of mind.
NEXT STEPS:
https://www.americanalarm.com/wp-content/uploads/2023/10/secure_spots.jpg
480
720
alarmadmin
https://www.americanalarm.com/wp-content/uploads/2022/12/American-Alarm_logo_1Xr.png
alarmadmin
2023-10-26 08:27:23
2023-10-25 11:57:41
Clever Stash Spots: Safeguarding Valuables in Your Home