Benefits of Cloud-Based Security for Biotech and Beyond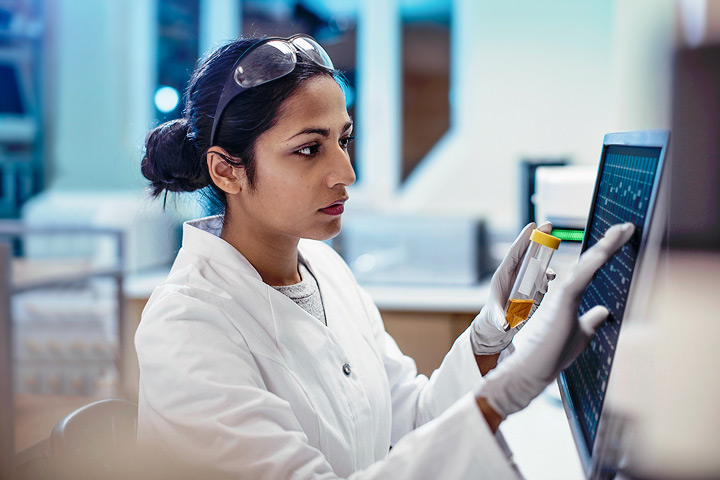 With technology advancing rapidly, strong security measures are now more important than ever. Cloud-based systems are the best choice for securing data and facilities in sensitive sectors like biotech. But, the benefits are applicable across many industries.
Read on to learn about the transformative benefits of cloud-based security systems for companies.

Scalability and flexibility
Cloud-based security systems provide unparalleled scalability. As biotech companies grow, the security infrastructure can expand to meet growing needs. Cloud-based security can scale seamlessly, whether your business is adding staff or opening new locations.
The flexibility of cloud solutions allows for easy integration with existing systems, ensuring a customized and efficient security setup tailored to the specific requirements of each business.
Remote access and monitoring
Cloud-based security systems offer real-time monitoring from anywhere with an internet connection. This is advantageous for biotech companies with multiple locations and for key stakeholders who need to monitor security remotely.
With mobile applications and web interfaces, decision-makers can receive instant alerts and access live feeds, enhancing response times and overall situational awareness.
Managers can adjust employee access control permissions remotely, at a moment's notice, so each staff member (or former staff member) has access only to authorized areas.
Data redundancy and reliability
Cloud storage ensures data redundancy and reliability. In the event of a local system failure or physical damage to on-premises equipment, critical security data remains safely stored in the cloud.
This redundancy not only protects against data loss but also contributes to the integrity of surveillance footage and access logs. This is crucial for compliance and creating audit trails within the biotech sector or other regulated industries.
Lower total cost of ownership (TOC)
Opting for a cloud-based security system often eliminates the need for significant upfront investments in physical infrastructure. This may be especially appealing for biotech startups as they seek to keep capital expenses down.
Ongoing maintenance costs are often reduced, as cloud services usually include automatic updates and maintenance as part of their service packages. Managed solutions teams can access systems remotely to troubleshoot any issues that arise, keeping time and dollar costs lower.
As a result, the total cost of ownership for cloud-based security systems is generally lower because there are minimal maintenance fees long-term.
Enhanced cybersecurity
Thanks to cloud encryption, businesses using cloud-based security systems have an added layer of protection against cyber threats. This ensures the confidentiality and integrity of an organization's sensitive data.
Using best practices like two-factor authentication, triple-redundant storage, and having no open ports on firewalls makes these systems very secure. Plus, providers are constantly monitoring for cyber threats.
Service providers offer regular security updates and patches, reducing the burden on internal IT teams and minimizing the risk of security breaches.
The bottom line
Cloud-based security systems offer scalability, remote accessibility, data redundancy, cost-efficiency, and enhanced cybersecurity. By embracing these technologies, businesses can fortify their defenses, safeguard critical assets, and rest assured knowing they have best-in-class security protecting their organization.
NEXT STEPS:
https://www.americanalarm.com/wp-content/uploads/2023/11/cloud-biotech.jpg
480
720
alarmadmin
https://www.americanalarm.com/wp-content/uploads/2022/12/American-Alarm_logo_1Xr.png
alarmadmin
2023-11-17 12:40:02
2023-11-17 13:39:18
Benefits of Cloud-Based Security for Biotech and Beyond