5 Safety Precautions Your Condo Association Should Have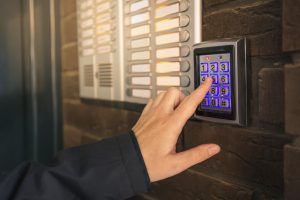 A condo can be a great alternative to a single-family home. They are generally more affordable and less maintenance. However, living near so many people can pose safety risks. It is important to talk with your condo association about their emergency preparedness.
Have an emergency evacuation plan in place.
In the event of a fire, residents of a multi-dwelling building must have a plan to exit as safely an quickly as possible. Evacuation plans should be posted beside all stairwells and elevators. All residents should meet in a designated safe place, far away from the structure. This will help account for everyone as quickly as possible.
Designate a communication channel to relay important messages.
Whether through text or email, there should be a clear procedure in place to get important information to condo owners as quickly as possible.
Ask questions about fire monitoring, testing and inspections.
 The maintenance of your fire system is critical to your condos safety. You want to ask your condo association if the system is monitored, so that the fire department will be notified promptly in the event of a fire. Also, ask about how often fire testing and inspections take place.
Insist on quality access control.
One downside of living in a condo is all of the foot traffic. You want to be certain only residents and their invited guests have access to the building. A reliable access control system will prevent unwanted visitors from freely entering on their own. These systems can also be integrated with video surveillance, so if a suspicious person keeps frequenting the property, they can be identified.
Establish a community watch.
Large condo associations should have a neighborhood watch program in place. There should be a social media channel or email group established so neighbors can freely share security information with one another.
An HOA association can be a great option for first time home buyers, or families looking to downsize. Ask the right security and life-safety questions so you will feel safe and confident in your investment.
NEXT STEPS:
https://www.americanalarm.com/wp-content/uploads/2022/12/American-Alarm_logo_1Xr.png
0
0
American Alarm Blogging Team
https://www.americanalarm.com/wp-content/uploads/2022/12/American-Alarm_logo_1Xr.png
American Alarm Blogging Team
2017-05-04 13:01:36
2022-12-22 12:51:11
5 Safety Precautions Your Condo Association Should Have