5 Great Tech Reasons For A Business Security Update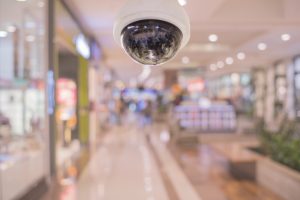 You probably don't spend much time thinking about your building's security infrastructure, but it may be time you did.
Many property/business owners buy and install security solutions and then forget all about them. As with all high tech products and services, a security solution cannot run permanently on autopilot. It needs a bit of care and tending.
Time to Review Your Security Solutions?
Because security technology is always evolving and improving, you should see if an upgrade delivers a worthwhile advantage. Here are five recent improvements to consider:
Better visual technology. 

Historically, surveillance cameras provided only low-resolution footage. The end result was so poor it didn't allow viewers to identify potential perpetrators (whose images had been recorded). Today's cameras are equipped with HD resolution, which offers far greater clarity to help pinpoint crimes and culprits more easily.
Mobile phone app support. Security solutions now allow access via mobile phone (such as a state of the art mobile application). This mobile connectivity enables web-based management of the system's security features.  
Hacker protection. The year 2018 was one of high profile hacks on major companies and important public facilities. If creative hackers can hit police stations and hospitals with ease, you, too, are vulnerable — particularly if you are without the latest, most ironclad security tech embedded in your solution.
Smart hub integration.

Security systems don't have to be monolithic investments. Besides mobile connectivity, you can integrate modern security deployments with related environmental sensing and detection systems. You can even link your security to your information technology business network for a more holistic protection approach.
Advanced access control. The management of security systems keeps improving and becoming more granular. This enables security to keep up with the expanding Internet of Things, among other technology evolutions. You can, for instance, assign various levels of security in your facility — making certain key areas (such as your data center) the most secure with highly limited access, as opposed to the more public company areas. Some vendors like Brivo also offer highly secure, cloud-based mobile passes that can be managed by your own IT administrators. These solutions can be far more secure than traditional ID cards and make visitor passes a breeze.
Ultimately, it's a simple call. If you've been on security autopilot for too long and have too many functional gaps between what you have and what's available in the marketplace, then think about an update. Your customers demand the latest and greatest services and products. Consider giving your security infrastructure the best, too. Your business may depend on it.
NEXT STEPS:
https://www.americanalarm.com/wp-content/uploads/2022/12/American-Alarm_logo_1Xr.png
0
0
American Alarm Blogging Team
https://www.americanalarm.com/wp-content/uploads/2022/12/American-Alarm_logo_1Xr.png
American Alarm Blogging Team
2019-03-13 09:34:32
2019-03-13 12:32:45
5 Great Tech Reasons For A Business Security Update